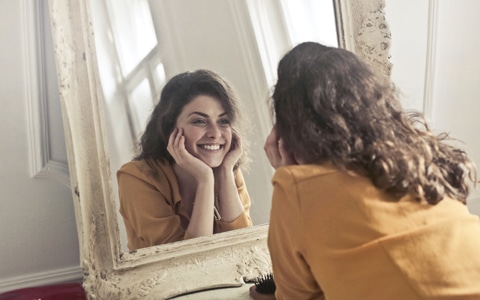 Whether you have unsightly tooth stains and discoloration or an imbalanced, incomplete smile, our practice has a variety of customized, cutting-edge solutions to revitalize your smile. Our team strives to provide high-quality cosmetic dental care and make the changes you would like to see in your dental health and appearance—no matter how big or small.
When you love your smile, it's a lot easier to carry yourself with confidence. Dental insecurities can often cause you to hide your teeth or cover your smile in front of other people. At Smart Dental Care, our cosmetic dental procedures address a wide range of dental concerns to make your teeth look, feel, and function better.
Ready to revamp your smile? Contact us today to book a consultation and find out how we can help you to achieve the smile of your dreams.
Cracked, Broken, or Missing Teeth?
A great smile is more than an aesthetic bonus. Smile imperfections can take a toll on your self-esteem. Some imperfections may even have you going out of your way to avoid speaking, laughing, eating, or smiling in public. Without a smile you can feel proud of, it may feel as though you have to hold some parts of yourself back to avoid judgment about your teeth.
If you have smile insecurities, you're not alone. Dental problems, whether aesthetic or functional, have a variety of causes, including:
Genetic conditions and diseases.
Accidents or dental trauma.
Age or wear and tear.
Poor dental hygiene.
Diet or tobacco use.
Tooth decay.
From misaligned bites to chipped or irregularly shaped teeth, a loss of tooth structure or character can change the way you view yourself. Fortunately, even the simplest cosmetic dental treatments can restore a great deal of confidence and beauty to your smile.
Complete Your Smile With Cosmetic Dentistry
Cosmetic dentistry can help to improve any aspects of your teeth that you're not proud to show off. Thanks to the latest in corrective dental technology, you can finally love the smile you see when you look in the mirror.
Through cosmetic dentistry procedures, you can whiten, straighten, repair, and revitalize your teeth to achieve a beautiful, natural-looking smile. Our cosmetic treatments include:
SureSmile® clear braces.
Custom smile makeovers.
Porcelain veneers.
Dental implants.
Teeth whitening.
Dental crowns.
Many of our patients have dealt with insecurity and imperfections for years. We offer cosmetic treatments that can remedy many dental problems in just a short period, with some demonstrating results in a matter of hours.
No matter your dental goals, cosmetic dental treatments upgrade your teeth in more ways than one. We strive to not only enhance the appearance of your smile, but we also utilize advanced techniques to boost the health of your teeth, too.
Cutting-Edge Cosmetic Dentistry With Smart Dental Care
Dr. Nguyen and Dr. Ashton lead Smart Dental Care's skilled staff with patient-centered care that combines advanced dental science with attentive, friendly service. Our office creates a unique experience in the following ways:
Using Advanced Techniques: With state-of-the-art procedures, our cosmetic dental team aims to improve your teeth with comfortable and comprehensive treatments.
Creating Impressive Results: We strive to help each of our patients feel confident and happy with the way their teeth look.
Cultivating a Friendly Environment: We work hard to give every patient that we welcome into our practice even more reasons to smile.
Customizing Each Treatment: We believe high-quality dentistry is not always a one-size-fits-all process.
Caring About Individuals: Our dental team takes the time to listen to your concerns and develop cosmetic dental treatments with your wants and needs in mind.
At Smart Dental Care, we know that bright, white, and uniform teeth make a significant difference in how often you let your smile be contagious.
Contact us today to find out how Smart Dental Care's cosmetic dental team can elevate your smile.
See What Our Patients Have To Say
"Great Experience! I don't normally leave reviews but I felt like I had to. The staff from the minute I walked in till the minute I left were all amazing. Very professional and very caring while keeping everything so comfortable. Could not recommend them enough!"
Brock S.
---
"They really do a great job at Smart Dental care. They especially did a wonderful job with my cleaning. Thank you so much for everything that you do."
Douglas C.
---
Our Popular Cosmetic Dentistry Procedures
Porcelain Veneers
Like many other cosmetic procedures, porcelain veneers can improve both the appearance and structure of your teeth. Porcelain veneers are thin, tooth-colored shells that we place over the front of your existing teeth to create a more even shape and color for your smile.
Porcelain veneers are a solution for several dental issues, including:
Tooth irregularities.
Severe discoloration.
Mild dental misalignment.
Chipped or cracked teeth.
Gaps, craters, and bulges.
This procedure bonds high-quality, tooth-colored porcelain material to the surface of your teeth with strong, permanent adhesive to safely protect and cover each tooth.
Porcelain veneers are ideal for patients who want brighter, straighter, and stronger teeth in just a matter of hours. Whether you opt for a single overlay or an entire set, this treatment reinforces worn-down and weakened teeth while revitalizing your appearance at the same time.
Dental Implants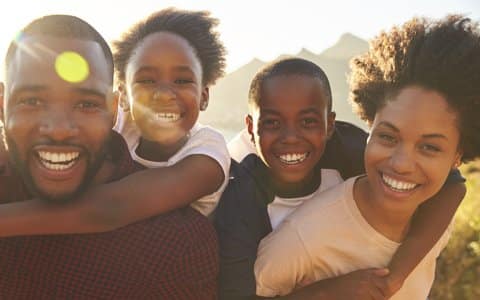 If one or more of your permanent teeth have broken, become damaged, or are missing entirely, dental implants can restore your smile. Implant procedures mimic the natural structure of your teeth by using an artificial dental "root" attached to a dental crown to fill in your smile with a natural-looking restoration.
Our dental implant process includes the following steps:
Consultation | When you first come into our office, we take time to listen to your dental concerns. Our team performs a thorough examination of your dental health and makes recommendations for the most successful course of treatment.
Preparation | If necessary, we will recommend a jaw bone graft to strengthen your jaw structure and treat any existing gum or dental health conditions before your procedure. We may also complete tooth extractions and other preparatory work before your implant.
Implantation | At your implant procedure, we do everything we can to make you as comfortable as possible while our dentists carefully install the implant post. We offer a host of patient amenities to help you feel at ease during the procedure.
Recovery | After the procedure, it will take a few weeks to heal, and several months for the post to integrate into your jawbone. During this time, you will have a temporary structure placed as you heal and prepare for the final step.
Restoration | Whether you have a single dental implant or a full bridge of teeth, we place custom-designed crowns that blend into the rest of your natural smile. Each restoration is tailor-made to each patient for the most natural appearance.
Unlike many other dental practices, Smart Dental Care performs every step of the dental implant procedure, so you can receive consistent, custom care from your first implant appointment to your last.
Teeth Whitening
Yellowing teeth and significant dental discoloration are common concerns. Over time, or with a highly acidic diet or poor dental habits, your teeth can begin to dull and become stained, which makes your smile appear less healthy and less appealing.
Teeth staining occurs for many reasons, including:
Poor habits: Smoking and inadequate oral hygiene contribute to tooth stains.
Diet: Coffee, tea, soda, red wine, and dark berries can cause tooth discoloration.
Natural wear: As your enamel weakens, it's more susceptible to tooth-staining factors.
Medical conditions: Some diseases and genetic factors make tooth discoloration more common.
To help you attain the whitest, brightest teeth possible, we evaluate your teeth's condition, their sensitivity, and other aspects of your oral health. Each of our whitening treatments is implemented with powerful, tooth-safe solutions to keep your teeth healthy and beautiful.
Smart Dental Care's in-office whitening procedures penetrate the deeper layers of your teeth to break up stubborn stains and reveal a smile up to eight shades brighter. We also provide take-home whitening kits with safe, professional-grade bleaching treatments for a whiter smile you can achieve at home.
Dental Crowns and Bridges
Teeth can become weak, damaged, or broken, leaving the shape and appearance of one or more of your permanent teeth notably compromised. Dental crowns replace the exterior of your tooth to both enhance the appearance of a tooth and restore its function, so you can smile, chew and speak with confidence.
Smart Dental Care uses Chairside Economical Restoration of Esthetic Ceramic (CEREC) crowns to create custom, accurate, and natural-looking dental restorations in just a single visit. Each same-day dental crown or crown bridge process follows the same set of guaranteed steps:
Impressions: Our team takes digital scans of your teeth to assess the shape and structure of your bite.
Crown Design: The dentist generates a digital rendering of the dental crown based on your unique scans.
Milling the Crown: In less than 20 minutes, the CEREC machine mills a custom crown out of high-quality ceramic.
Placement: The new crown is placed onto the exterior of your tooth to reveal a durable, natural-looking replacement.
Our CEREC crowns and bridges fit comfortably in your bite, boosting your appearance and protecting your oral health with a long-lasting, natural-looking dental restoration no one will know is artificial.
SureSmile® Orthodontics
Traditional braces can be cumbersome. Metal braces are especially unappealing for teens and adults who don't want to wear brackets and wire appliances for a year or more to achieve straight teeth. Fortunately, our practice utilizes modern orthodontic solutions to help straighten your smile faster, more discretely, and more comfortably.
SureSmile® clear aligners offer an easy-to-use, convenient way to correct crooked and misaligned teeth. This system uses clear, virtually invisible aligners to correct:
Overbites.
Crossbites.
Underbites.
Crooked teeth.
Dental crowding.
Gaps and spaces.
The SureSmile® clear aligner system is ideal for many patients, as the trays can be removed to eat, drink, brush, and floss your teeth. Our clear aligners swiftly correct your smile without any bulky equipment, so you can enjoy straighter teeth in as quickly as a few months.
Dental Bonding
Chipped, damaged, or decayed teeth can be restored through a variety of methods. Our cosmetic dental bonding procedures are an economical, natural-looking way to restore teeth affected by:
Cracks and chips.
Severe cavities.
Discoloration.
Dental decay.
Irregularities.
Dental bonding uses tooth-colored material to reshape or reconstruct a damaged or asymmetrical tooth. This procedure is optimal for patients with mild to moderate dental imperfections and offers a quick, cost-effective solution without significant recovery or additional appointments.
Custom Smile Makeovers
Sometimes, it takes more than one type of cosmetic dental treatment to achieve the smile of your dreams. With Smart Dental Care's custom smile makeovers, you can revitalize your teeth through a combination of our cosmetic dentistry procedures, including:
CEREC crowns and bridges.
Porcelain veneers.
Dental implants.
Teeth whitening.
Dental bonding.
Clear braces.
Dentures.
Fillings.
Smile makeovers combine both cosmetic and restorative dental procedures to give you straight, uniform, and healthy teeth. In every dental makeover process, we use advanced imaging and restoration techniques to design a smile that best suits your face shape, lifestyle, and personal dental goals.
At Smart Dental Care, no two smile makeovers are the same. Our team will work with you to examine your existing teeth and determine the cosmetic dental procedures that will produce the results you want.
Cosmetic Dentistry FAQs
Are All Cosmetic Dental Treatments Performed In the Office?
Smart Dental Care offers a wide range of both surgical and nonsurgical treatments in our practice. You don't have to worry about juggling multiple appointments between various dental practitioners.
We provide the following services for our patients:
Cleaning.
Diagnostic.
Laboratory.
Extraction.
Dental restoration.
Modern orthodontic.
Our team of skilled dentists and technicians take pride in the comprehensive, proficient care we offer at our practice to give each patient a healthy, beautiful, and strong smile to last for years to come.
How Experienced Is the Smart Dental Care Staff?
Both Dr. Nyugen and Dr. Ashton have extensive training in both restorative and cosmetic dental methods. Because we prioritize our patients, our practice is committed to adopting the latest in dental technology and completing additional training to provide the most efficient and advanced treatments.
From our receptionists to our dental hygienists, all members of our staff have years of experience working in the dental field. Everyone at Smart Dental Care is equipped with the necessary skills and knowledge to answer your questions and help you to remain comfortable and informed through every step of your dental treatment process.
How Much Will My Cosmetic Dentistry Treatment Cost?
Cosmetic dentistry procedures vary greatly in terms of financial investment. We offer treatment solutions that work for a range of budgets, from simple restorations to full-smile transformations.
Smart Dental care accepts a variety of payment methods, including:
Many dental insurance plans.
Credit and debit cards.
Cash or check.
To make our treatments accessible for a wider range of patients, we also provide payment plan options through CareCredit Healthcare. Contact our office to discuss your payment options and schedule a consultation for your chosen cosmetic dental treatment procedures.
How Soon Will I See Results?
Smart Dental Care uses cutting-edge technology to make each of our cosmetic dental procedures as rapid and efficient as possible. Your results will depend on the type and scope of your cosmetic dental treatment.
Results can be seen as soon as a few hours after some treatments, such as teeth whitening and same-day dental crowns. With more intensive treatments, including smile makeovers or orthodontics, it may take several months to over a year.
Schedule an Appointment for Exceptional Cosmetic Dentistry
A bright, beautiful new smile is possible with Smart Dental Care's cosmetic dentistry procedures. Dental transformations can be life-changing, especially if you struggle with a lack of confidence due to imperfections in your smile.
If you have misshapen, crooked, or missing teeth, it can be difficult to know where to begin when restoring your smile. Our knowledgeable staff will work with you to examine your current situation and determine which cosmetic dental procedures are right for you and your smile.
Contact Us to Book Your Consultation Today
The Smart Dental Care staff is here to do all we can to improve your smile and restore your confidence. For any questions about our cosmetic dental procedures, or to find out how to get started with treatments, call us to schedule a consultation. We can't wait to make your dream smile a reality.