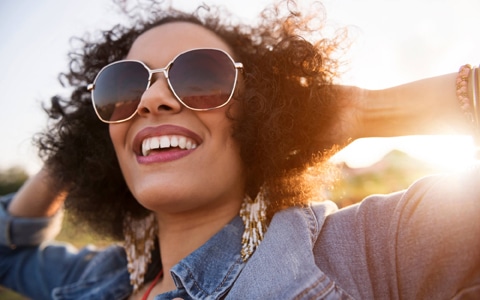 Crowns are versatile devices that are easy to use and can solve a wide range of dental problems, from damaged teeth to discoloration. These small caps fit tightly over existing natural teeth to make your smile brighter and stronger.
Crowns may be recommended for any of the following conditions:
Stains or discoloration.
Chipped or cracked teeth.
Cavity protection.
Worn tooth restoration.
A dental bridge that needs support.
If your dentist recommends a crown, you can rest easy knowing that any crown you receive through our office will be designed to fit you specifically with maximum comfort and minimal inconvenience. Our crowns offer several benefits that you won't find in every dentist's office.
Same-Day Crowns
We know that for many people one of the biggest obstacles to dental work is the demand it can put on their schedule. With our CEREC machines, we offer same-day crowns so that you can receive your crowns in a single visit to our office, rather than struggling to fit multiple visits into your busy schedule!
While other crown methods often require temporary crowns while the permanent fixture is crafted in an off-site lab, our method does not. We eliminate this step to make the process that much shorter and simpler for you.
CEREC
We use CEREC crowns, which are created right here in our own office and are made of durable, long-lasting ceramic. This ceramic is also tooth-colored and blends naturally with your other teeth. No one will be able to tell you have a crown even as you experience its benefits!
Many people have found that the CEREC process can be more comfortable than traditional crowns, which is just one more reason why a CEREC crown might be a great fit for you.
For a Smile Polish or Repair, Ask Us about Crowns Today!
If you're interested in the benefits of dental crowns or would like to schedule an appointment, contact us today! We're excited to help you improve your smile and restore your dental health.