Family-Centered General Dentistry in Holladay
Looking for a family dentist in Holladay? You've come to the right place! Smart Dental Care has a dedicated team of compassionate professionals ready to meet you and your family!
Our family-friendly practice keeps patients of all ages smiling with a welcoming atmosphere and passionate professionalism. No matter what oral care treatments you need, we aim to provide a comfortable experience.
We appreciate how important it is to feel safe and comfortable in a dentist's office–especially for kids! We've catered our office setting and trained our staff with this concern in mind.
Contact us today and let us be a part of your family!
Why General Dentistry Is the Key to a Healthy Smile
You might be surprised by how much your mouth does for you in a day. This is why proper dental health is so important. Our teeth and gums need regular attention to keep them running like a well-oiled machine.
Smart Dental Care can help you avoid painful and destructive oral problems like the following:
Cavities.
Gum disease.
Tooth loss.
Impacted teeth.
Tooth infection.
Oral cancer.
General dentistry is a preventative approach to keeping your smile bright and healthy. It includes services like routine dental exams and professional cleanings.
Have questions about your dental health? We're here to help! Give us a call and resolve your concerns today.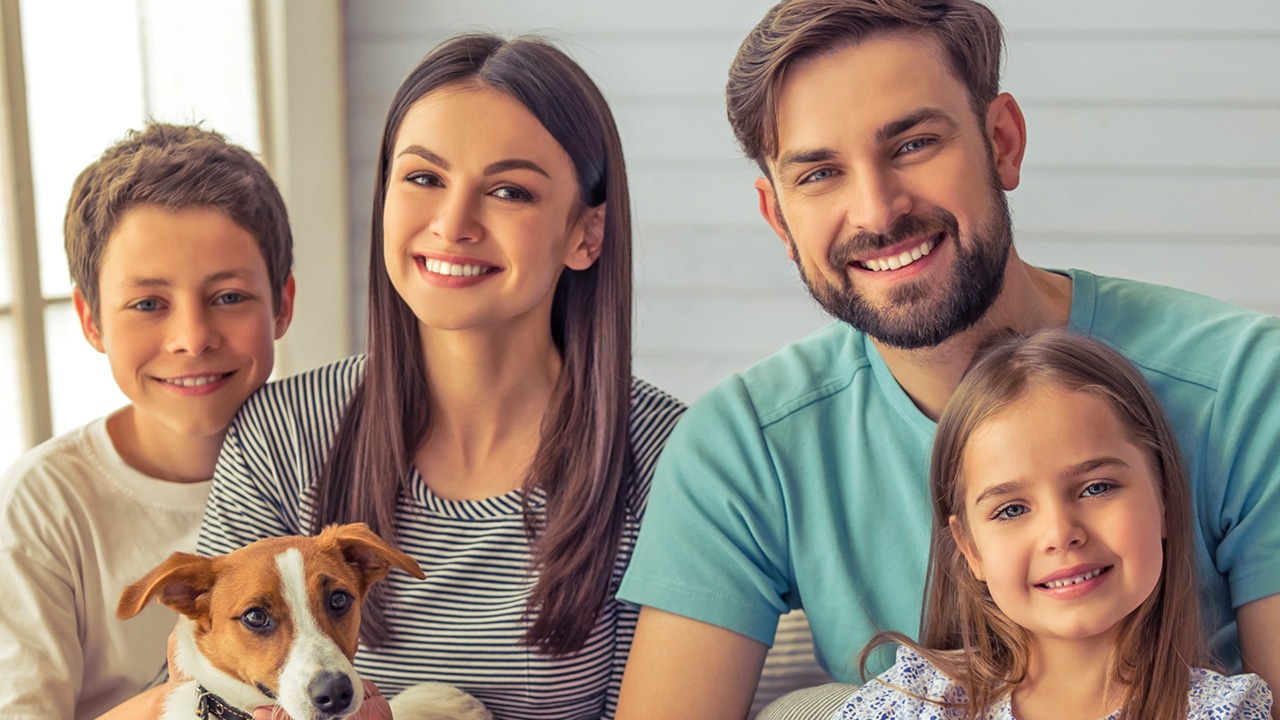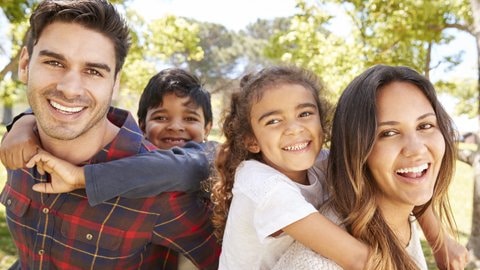 Smart Dental Care: The Smart Choice for Family Dentistry
When you come in for an exam or cleaning, you'll be able to enjoy friendly service and quality care. With the advanced technology we use at Smart Dental Care, our exams allow us to monitor any changes to your oral health and prevent minor issues like tooth or gum infections.
Smart Dental Care pays special attention to making our practice family-friendly and inviting for every patient, of any age. We love kids! Our clinic is specifically designed with kids in mind!
Our priority is getting you the care you need–we won't recommend unnecessary treatments. A recommendation from a Smart Dental Care dentist is like advice from a trusted friend.
Friendly, Affordable, and Accommodating Service | Schedule Now!
Smart Dental Care uses general dentistry the smart way–to prevent painful and expensive issues from forming in the future. Call our Holladay office for great family dentistry services today!
Book Online
---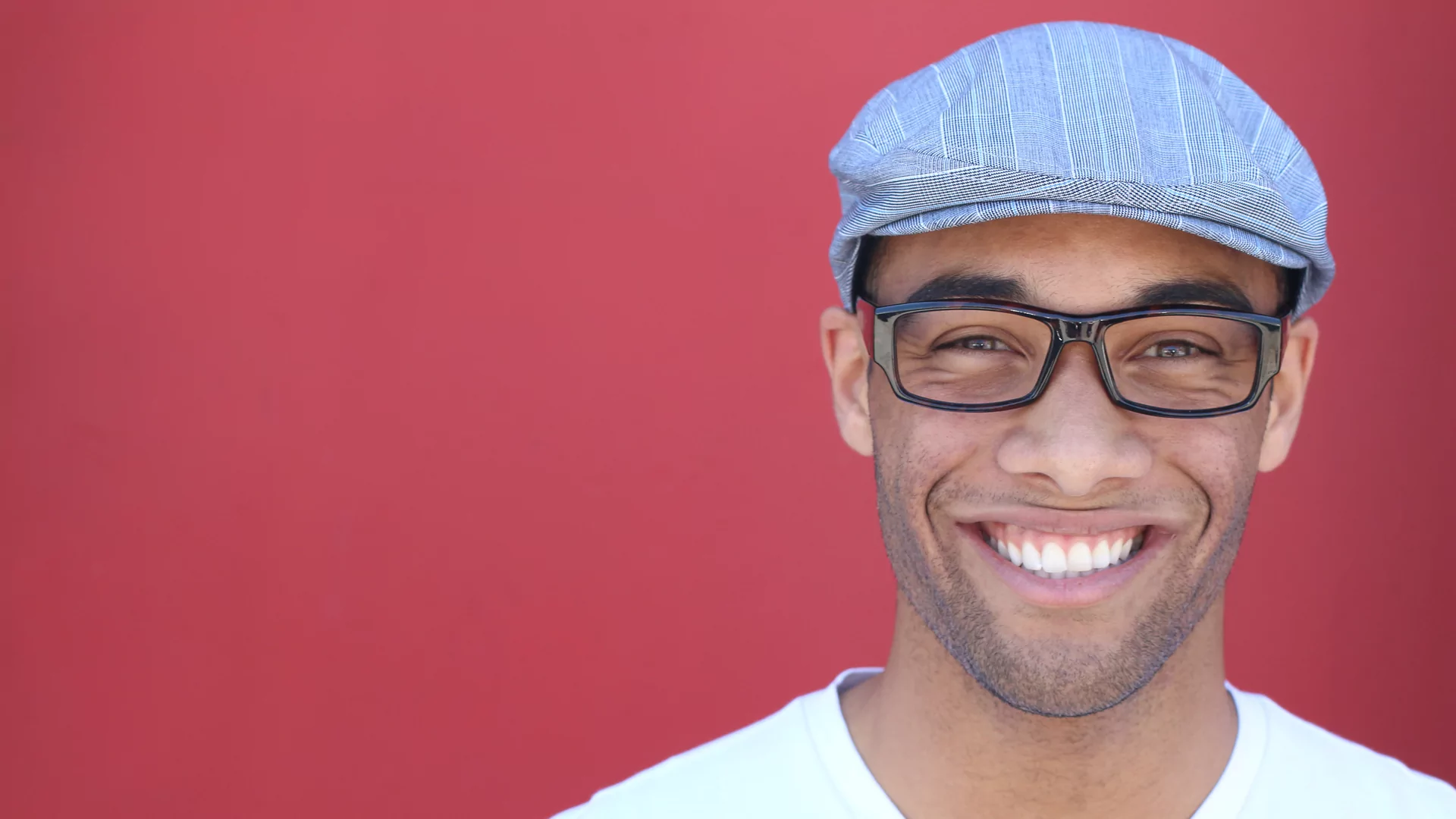 What Issues Can General Dentistry Resolve?
What Issues Can General Dentistry Resolve?
Plaque & Tartar
Plaque, a combination of bacteria, saliva, and the remnants of food can easily get stuck to your teeth. Plaque can harden into tartar, which can only be cleaned by a dentist with special tools. Plaque and tartar can cause the following dental issues:
Cavities | Tiny holes in your teeth.
Tooth infections | When bacteria enter the inner parts of your tooth.
Gum disease | Infection of the gums.
Halitosis | Chronic bad breath.
Tooth loss | The unnatural loss of multiple teeth.
Smart Dental Care can help you avoid these issues with dental cleanings.
Dental Cavities
Easily one of the most common dental issues, dental cavities are holes in the enamel of your teeth.
General dentistry examinations are key in catching cavities early. We can resolve the issue quite simply with dental fillings. If a cavity isn't caught in the early stages, it can lead to an infection that puts the damaged tooth and the surrounding teeth at risk.
The modern dental filling is often made of a biocompatible material known as composite resin which is colored to match the color of your natural teeth. It's great for cavities!
Gum Disease
While gum disease in any stage can cause the painful swelling of your gums, it is also a serious medical concern. Periodontitis–the most severe form of gum disease–can severely damage the roots of your teeth, causing tooth loss and jawbone degeneration.
With routine dental checkups, stopping the advancement of gum disease is possible. These appointments include professional dental cleanings that remove problematic plaque and tartar. We can help you keep your gums clean and healthy with deep cleanings and gum disease treatment.
Toothaches
While a toothache can be caused by a cavity or dental trauma such as a fracture, it can also be a sign of a serious infection that can put your tooth at risk for removal. If a toothache is simply causing dental discomfort, many tend to put treatment off, but if you are experiencing any tooth pain, contact our office quickly!
We can fix your toothache with general dentistry treatments such as:
Fillings.
Dental crowns.
Root canal therapy.
Each service treats a different cause of tooth pain. Get rid of your toothache with general dentistry today!
Cracked or Broken Teeth
Accidents happen! Chipped, broken, or cracked teeth are fairly common dental mishaps. They are not just a blemish in your smile, however. Damaged teeth can lead to a few other dental problems:
Tooth pain.
Decay.
Tooth infection.
Scratched/cut gums.
Smart Dental Care has beautiful options for treatments to patch up cracks and fix the broken edges of teeth:
Dental Crown: A cap that fits over the broken tooth.
Dental Bonding: Moldable putty that can reshape a tooth.
Porcelain Veneers: Thin layers of porcelain laid over the front of teeth.
Stained, Gapped, or Stunted Teeth
Are your teeth not looking the way you'd like? We have services that can improve those annoying teeth:
Veneers: These thin porcelain sheets cover stains, build up stunted teeth, or fill in small gaps.
Teeth Whitening: You can have a bright new smile in an hour! We offer take-home whitening kits for your convenience.
Clear Aligners: Close gaps between teeth with SureSmile® aligners. These clear braces are more comfortable than traditional braces.
Dental Bonding: Bonding is for building up small teeth and filling in gaps where food gets stuck.
Mouth Sores
Canker sores and cold sores aren't any fun, but usually, they go away on their own without dental treatment.
Tips for caring for mouth sores:
Avoid acidic foods.
Eat food high in iron.
Rinse and spit a little baking soda mixed with water.
Purchase an oral numbing agent from the pharmacy.
If your mouth sore lasts longer than two weeks, pay us a visit. Some mouth sores, or abscesses, can signify an infection of the tooth or gums or even oral cancer, so it's very important to seek treatment if you have a mouth sore that just isn't going away.
Impacted Teeth
When a tooth has no room to erupt and therefore stays below the gumline, it is called impaction. This usually happens with wisdom teeth, but can apply to other teeth as well. Impacted teeth can cause the following:
Pain when chewing.
Shifting teeth.
Infection.
Tender jaw and gums.
Unpleasant taste when biting down in the affected area.
If you notice any of these symptoms, we want to see you! Impacted teeth can be painful and damaging to your oral health. We can solve the problem with an extraction or with SureSmile® orthodontics to relieve your pain.
Tooth Erosion
Our teeth, unfortunately, are not designed to last forever. Even if we take excellent care of them, they will eventually get worn down from daily use. Tooth wear or tooth erosion is commonly asymptomatic, but you may experience:
Sensitivity.
Pain when chewing.
Dark tooth stains.
More frequent cavities.
At Smart Dental Care, you can keep your beautiful smile with treatments such as porcelain veneers, dental crowns, and dental bonding. Treating tooth erosion is important not only for your comfort but also to prevent tooth infection and tooth loss.
Oral Cancer Screening
An important part of a general dentistry appointment is the cancer screening. The most common type of oral cancer is a condition called squamous cell carcinomas. The squamous cells are the lining of your mouth.
During a cancer screening, we look for certain signs and symptoms that could indicate something is not quite right:
A white or red patch inside your mouth.
A lump or swelling.
A sore that doesn't go away.
Loose teeth and mouth pain.
Various treatment options are available depending on the severity of your condition and the type of cancer.
What To Expect During Your Dental Exam
Keeping accurate dental records can help our dental team observe any changes or irregularities that might be signs of dental health risks.
To create these records and to get a better idea of your oral health, we use digital x-rays or panoramic x-rays which allow us to collect information on your teeth, gums, and jaw. We also have access to cone-beam scanning technology, which can create a 3D model of your mouth for in-depth analysis.
Imaging will take just a few minutes at the beginning of your appointment so we know what we're working with.
Professional Teeth Cleaning
Removal of Plaque/Tartar: Our dental hygienist will remove plaque or tartar. This is a film that gathers at the base of your teeth, increasing the risk of gum disease and cavities.
Professional Tooth Polish: A unique type of toothpaste will be applied with an electric brush. This will polish your tooth enamel, removing any substances that may be stuck to your teeth.
Flossing: We can make sure your gumline is clean and free of any dental detritus using floss. This process can make a huge difference in removing plaque from between your teeth.
Your dental checkup will include an examination. You will take a seat in our dental chair as our dentist and their assistants check your teeth, tongue, and gums for any visible concerns.
The most common dental health risks that can be discovered at this stage are:
Cavities in your teeth.
Any cracked, chipped, or damaged teeth.
Signs of tooth decay or infection.
Any visible sores on your tongue or gums.
Discoloration of your gums–a strong indicator of advancing gum disease.
The exam catches oral issues before they become serious problems.
The final step of your appointment will be a conversation with our dentist where they will explain what they're seeing and what needs to be done about it. They may recommend a return visit for a cavity filling or an extraction. They may also describe possible problems that could occur in the future and how you can prevent them.
We'll show you back to the front desk where you can schedule any necessary return appointments and ask the receptionist any final questions about your visit. Your oral health is in capable hands.
The Optimal Oral Health Routine
The biggest impact on oral health comes from how you take care of your teeth at home. Start a routine that gets you brushing and flossing your teeth every day. This simple habit can keep your teeth free of cavity-causing bacteria.
Dental visits are also an important part of maintaining your oral health. We want to see you every six months so we can make sure you are healthy and help you stay that way.
Brush
Teeth that are brushed regularly have less accumulated bacteria, less frequent cavities, and healthier gums. Your teeth need to be brushed at least twice a day; once at the beginning, and once before bed. Be sure to brush away from your gums and toward your teeth!
Floss
Flossing gets forgotten way too often. Brushing your teeth may help your gums a little, but flossing does a much better job of getting rid of plaque accumulating between your teeth and around your gums. If you want to prevent gum disease, floss your teeth once a day!
Rinse
After you've brushed and flossed your teeth, give them a good rinse with a dentist-approved mouthwash. Mouthwash includes minerals and antibacterial agents that strengthen your teeth and kill bacteria. Rinsing also clears your mouth of debris left over from flossing.
Checkups
Dental visits every six months not only give your mouth a powerwash it can't get at home, but we'll also perform an exam to catch and prevent any issues. You'll leave our office with a fresher, healthier smile, and knowledge about what your mouth needs to be its healthiest.
Need Help With Other Issues?
A good dental routine and frequent visits to our office can prevent many oral problems, but please contact us if you experience anything out of the ordinary. We are happy to help with any oral issue!
These symptoms can indicate gum disease or just that your gums are overworked. Try angling the toothbrush away from your gums and be gentle while brushing. If the problem persists, we can take a look.
Tooth pain that just isn't going away is a serious concern. You might have a tooth infection. We will need to remove the infection quickly before it spreads to your other teeth and causes tooth loss.
If you have a loose permanent tooth, this is concerning. It could mean that you have gum disease, but maybe it was knocked askew in an accident. We can help save your tooth if you act fast!
Do you find it painful or uncomfortable to bite into cold or hot foods? Tooth sensitivity could signify a tooth infection, tooth wear, or a cracked or broken tooth. All of these issues have solutions!
Temporomandibular joint disorder (TMD) can manifest as jaw pain. Impacted teeth and tooth infections can also cause pain in the jaw. It's important to get all of these issues treated by a dentist.
Mouth sores are annoying at best. If they are persistent, staying around for weeks or even months, they could mean you have some oral cancer. Come see us and we'll let you know what to do next.
Caused by sleeping with an open mouth and sometimes problems with the saliva glands, dry mouth can be uncomfortable and cause difficulties with eating. Ask our dentists how to care for dry mouth.
Halitosis can be tied to poor oral hygiene, braces, and gum disease. It occurs because bacteria festers in the mouth without being cleaned out. If you're struggling with bad breath, we can help you!
Along with all the other changes during pregnancy, your gums can become more susceptible to gum disease. Keeping up with your oral hygiene and making regular visits with us is incredibly important.
Waiting Won't Do Your Teeth Any Good—Call Now!
Do what you can today to keep your smile healthy, don't wait for tomorrow! The sooner you take advantage of our general dentistry services, the less likely you'll be to experience cavities, gum disease, and tooth infections. Schedule with Smart Dental Care now!
Book Online