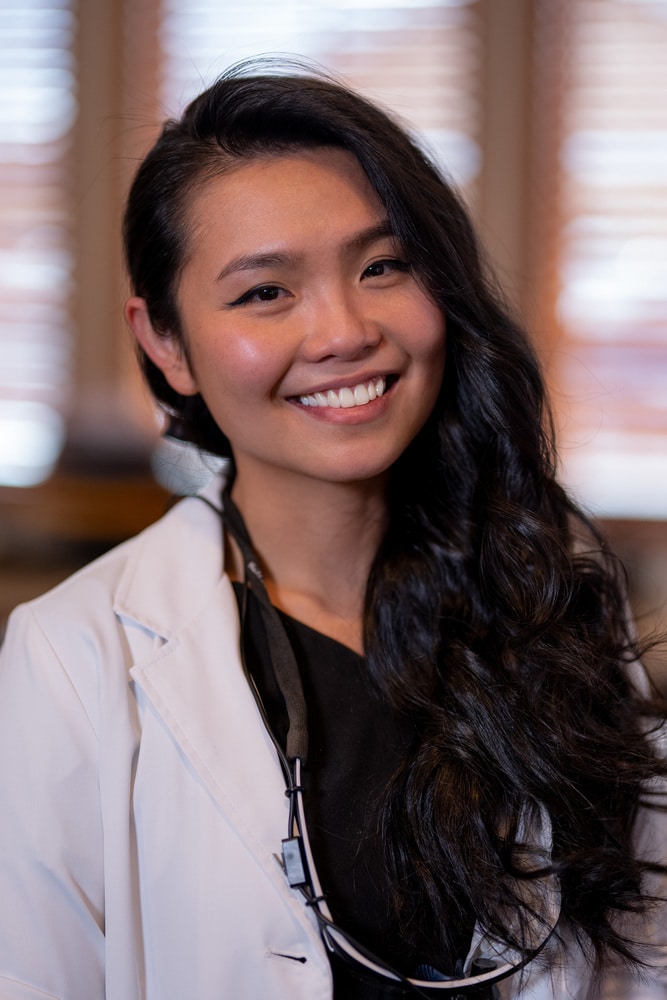 Dr. Nguyen moved to Utah from southern California in 2013. She obtained a Bachelor in Biological Sciences from the University of California – Irvine and graduated Doctor of Dental Medicine from Roseman University of Health Sciences in South Jordan in 2017.
Dr. Nguyen provides high quality dental services that include cosmetic dentistry, dental bridges, crowns, veneers, implants, wisdom teeth removal, fillings, and full and partial dentures.
In her off time, Dr. Nguyen can be found trying all sorts of new food, watching movies, travelling, and spending time with her husband.
"I am passionate about my job because I enjoy bringing art to the science of dentistry, crafting beautiful smiles that patients can be proud of. I am thrilled to be part of an office that places the patient's well-being as the top priority, supplying outstanding dental care and thorough patient education, while presenting the best options available to them. Let's work together to create the smile you deserve!"
Tôi nói tiếng Việt. (<---I speak Vietnamese)