Transformative Dental Implants in Holladay
Biting, chewing, smiling—our teeth are responsible for helping us feel like ourselves every day. Functional and supportive teeth have a dramatic impact on all of your daily activities. A missing tooth can cause ripple effects that cascade into other areas of our well-being. Not only is it embarrassing, but tooth loss can affect your…
Diet.
Social life.
Oral health.
Your family is our family, and we want to help however we can. Dental implants are replacement teeth that can transform your life and all other aspects of your oral health. Schedule your appointment today or give us a call to change your life for the better!
Missing Teeth Can Negatively Impact Your Well-Being
If you're missing any teeth, you hardly need us to remind you of the inconveniences you experience. Missing any of our teeth can lead to a noticeable difference in the activities that we once performed with ease.
If left untreated, the problem can become more aggravated over time and cause other issues:
Shifting teeth.
Gum disease.
Frequent headaches.
Sunken facial features.
Lisping or hard-to-understand speech.
Malnutrition due to the inability to chew certain foods.
Tooth wear as you overcompensate with your remaining teeth.
Deteriorating jawbone from lack of stimulation from the tooth roots.
Call Smart Dental Care for an appointment today.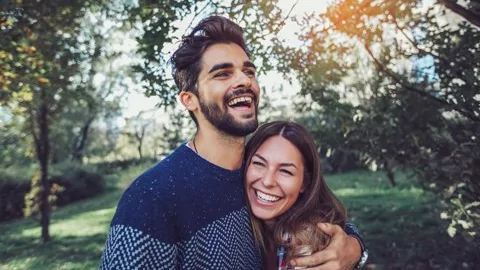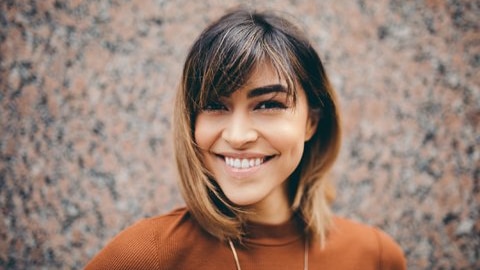 A Renewed Smile and Health Is Possible With Dental Implants
Dental implants are replacement teeth that look and feel natural. They have grown in popularity because they provide reliable results and look amazing. Dental implants solve many of the issues associated with missing teeth.
Protect your facial structure: Healthy teeth will help maintain the shape of your face.
Prevent the loss of your jawbone: A dental implant will stimulate your jawbone.
Stop your teeth from shifting: Your teeth won't shift or get out of alignment.
Speak naturally: You'll be able to speak clearer and have more meaningful relationships.
Improve your diet: When you have all your teeth, it's much easier to eat fruits and vegetables.
Friendly and Skilled Implant Dentists | Schedule With Us Today.
We have a friendly staff that provides gentle and instructive care. To help you feel like a part of our family, we provide great follow-up care and we are happy to answer any questions that you have during your treatment. Schedule an appointment for dental implants today!
Book Online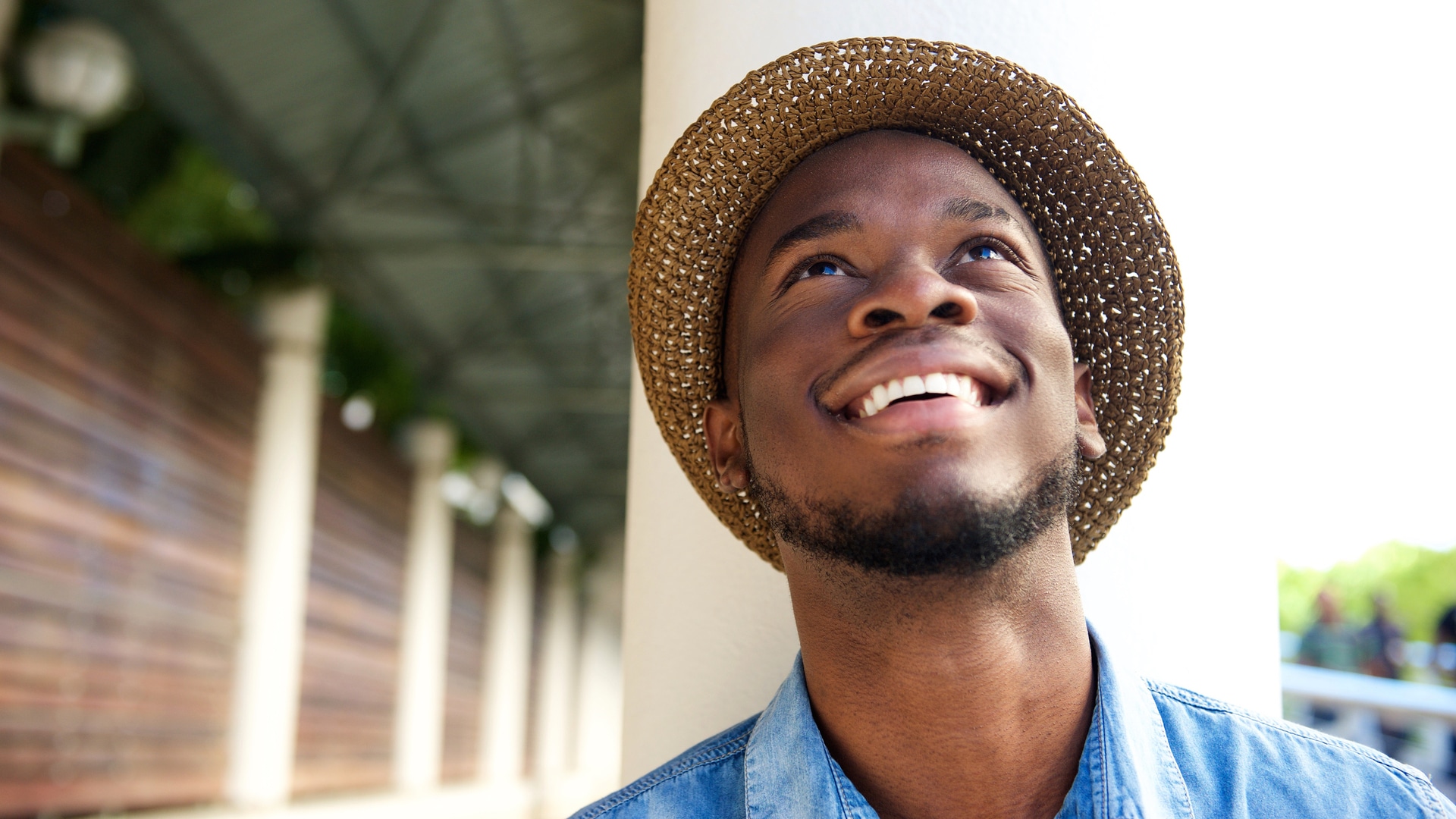 Dental Issues Resolved by La Costa Dental Excellence
Why So Many People Get Dental Implants
The Ultimate Solution to Missing Teeth
Dental implants are small rods that can be attached to your jawbone and used as a support for replacement teeth. If you're looking for a stable, high-quality solution to missing teeth, dental implants are the best option.
What makes dental implants so great?
Long-lasting | Out of all tooth-replacement options, dental implants last the longest.
Good for oral health | Dental implants keep your jaw, gums, and teeth healthy.
Stable | Other tooth-replacement options tend to slip or fall out—not dental implants!
Healthy for Your Gums, Jaw, and Teeth
Dental implants do more than just fix an aesthetic issue. By replacing your missing teeth, they can eliminate many problems created by missing teeth:
Shifting teeth.
Deteriorating jawbone.
Potential for gum infections.
Nutrition issues.
Lack of self-confidence.
Filling in for your missing teeth, dental implants keep teeth from shifting, stimulate bone growth, protect the gums from bacteria, and restore your ability to eat.
Dental Implants Can Strengthen Your Jawbone
Your jawbone needs constant stimulation from your teeth to tell it to grow and stay strong. When your teeth fall out, this stimulation stops, and the jawbone starts to deteriorate. When this happens, your face might start to look shriveled.
Dental implants can restore jawbone stimulation because they embed directly into the jaw. They prevent deterioration and the sunken-face look that comes with missing teeth.
Most Reliable Tooth Restoration
Dental implants are unique in that they attach directly to the jawbone. Other tooth replacements are held in place with adhesive or dental cement. These options are imperfect solutions because as you're speaking and chewing, dental appliances might slip off.
Because of their firm foundation in your jaw, dental implants can stay in place for 20+ years, without ever slipping during meals or conversation.
Easy To Pair With Many Appliances
The dental implant itself replaces only the root of the tooth, but this is part of an implant's versatility. A single implant can replace multiple teeth! Here are some options:
One dental implant can be topped with a single crown.
One dental implant can support a dental bridge, replacing multiple teeth.
4–6 implants can carry an entire set of dentures.
Implants are a solution no matter how many teeth you're missing.
Dental Implants Can Restore Multiple Teeth—Even Your Whole Mouth
Got more dental trouble than a single missing tooth? Dental implants can replace an entire arch of missing, cracked, or decaying teeth.
In a process using 4–6 dental implants, we can attach a full denture arch into place. Because of the implants, your dentures won't shift or pop out of place. They will be held firmly against your gum line, and you'll get the added benefit of bone stimulation from your implants.
A Match For All Kinds of Patients
Dental implants can help patients who are missing just one tooth or many teeth. They can be paired with different appliances such as crowns, bridges, and dentures to restore your smile.
Even those who may not have the general requirements for dental implants covered shouldn't lose hope. Bone grafts and gum disease treatment are a possibility if either of these issues is preventing you from getting implant treatment.
A Reflection of the Dentist's Skill
Not just any dentist can perform dental implant surgery. And not every implant surgeon is created equal. If you're considering dental implants, it might be beneficial to you to shop around and discover what your options are.
If you need extra care, like a bone graft, you'll want to find out if the dentist you're interested in offers those services in-house or if they'll need to outsource. Choose a dentist you trust.
How Does the Dental Implant Process Work?
When you come into our office, our dentist will take some time to get to know you and your situation. Our team will take x-rays and a scan of your teeth which will help us get a better idea of what we're working with.
We will examine the strength of your gums and your current dental history. We will also assess whether you need any of these treatments before the implant:
Bone grafts.
Extractions.
Gum disease treatment.
Dental implants need stability. A strong jaw will support the dental implant so it can support your new tooth. If your tooth loss has deteriorated your jawbone, we may decide you need a bone graft before proceeding with implant surgery.
A bone graft takes a small amount of bone marrow from somewhere else in your body and attaches it to the jaw. You will need time to heal before we give you your implants.
If no other preparation procedures are needed, we will schedule your implant procedure for a few weeks after the initial consultation. During this appointment, we will numb your mouth and make sure you are comfortable. Then we'll insert the implant directly into the jawbone. This process will usually only take a couple of hours. We'll set an appointment for the next phase and send you home to heal.
Healing and Osseointegration
Healing usually takes a few weeks following the implant procedure. This healing time is important for your health because the implant needs to fuse with your jawbone in a process known as osseointegration.
For about a week, you'll want to eat soft foods and take it easy. Take some time off work to let your body heal.
Once the implant has bonded with your jawbone, it will have the security needed to support a new tooth.
During this appointment, we will attach an abutment to your dental implant. The abutment is a small connecting piece that sits on top of the dental implant so that it is visible above the gum line. This is the piece that will hold your replacement tooth!
The abutment makes it easy to replace the false tooth as needed without removing the implant. Implants can last up to a decade longer than crowns and bridges.
During the healing period and maybe even after your abutment is placed, we'll craft you a beautiful porcelain crown to match your natural teeth.
Or, if you're missing multiple teeth, we can make you a dental bridge or even dentures to go on your dental implants.
All tooth replacements are custom-made using impressions taken during your consultation exam. Your new tooth will fit in your mouth because it's unique to you!
Last, we will place your beautiful new tooth. This tooth is custom-designed to look natural and blend in seamlessly with your other teeth. It will be the perfect addition to your smile! At Smart Dental Care, we offer three kinds of implant tooth replacement:
Dental Crown: A single tooth attachment.
Dental Bridge: A row of 2+ false teeth.
Implant-Supported Dentures: A larger fixture that can replace all of your teeth.
There Are a Variety of Options With Dental Implants
At Smart Dental Care, our patients' needs come first. Conveniently, dental implant treatment can be adapted to fit a variety of needs and desires. Even if standard implants won't work for you, we may have other options that will.
A few of these variations are listed below. If you're interested, be sure to ask us about these at your implant consultation.
Mini Dental Implants
Patience whose jaws cannot hold standard implants can still opt for mini implants. Mini implants are much thinner and require less bone strength than conventional implants. And they can still improve jaw strength, just like normal implants.
All-on-4® Treatment Concept
Fixed Implant Options
This is the most common type of implant. These standard implants have restorations that stay in place. The crown, bridge, or denture can be removed only by a dentist when the attachment needs to be replaced (about every 10–15 years).
Removable Implant Options
Alternatively, you can opt to get your new teeth removable. This option may be more comfortable for you, easier to clean, or in agreement with your sense of humor. Dentures are the most common removable tooth option.
Considerations for Dental Implants
Dental implants aren't for everyone. Before getting dental implants, there are many questions to consider. Below are listed some questions that you might have about dental implants. Please let us know if there's something not covered here that we can answer for you.
Dental implants are an investment in your oral health. Because missing teeth can be detrimental to a person's quality of life, we want to make dental implants accessible for our patients.
Dental implants are one of the most sturdy and long-lasting tooth replacement options. When you buy a dental implant, it could be the last replacement tooth you'll ever need. That kind of durability is worth the cost.
At our office, you can expect premium care in a comfortable, relaxed, and family-friendly environment. We use anesthetics during the entire implant procedure to make sure that you will feel as little pain as possible.
During the healing process, there will be some discomfort. You can manage this pain with ice packs, soft foods, and Tylenol. Our dentist may also prescribe pain medicine to make recovery less painful.
Dental implants last an incredibly long time; they are meant to be an integral part of your mouth. With the proper care, your implant can last 20–25 years. Your implant is designed to withstand all of the wear and tear of daily use. You can smile, bite into your favorite food, and eat your favorite chewy dessert.
For your implants to last, you need to take care of your teeth and always maintain proper oral health.
Before you receive your implants, we will make sure that you meet the following criteria:
Tobacco-free | Smoking is harmful to your gums and teeth and can make it difficult for the implant to bond with your mouth.
Good oral health habits | Daily brushing and flossing can improve your likelihood of a promising outcome.
Healthy gums and jaw | We will take a look at your gums and jaw to make sure that they are healthy.
One of the best ways to prepare for dental implants is by following a good oral health routine. You should also stock up on soft foods for the week after the procedure.
You might want to consider taking it easy for the next couple of days after your implant surgery, including taking several days off of work if necessary. Get a proper night's sleep before the procedure and eat a healthy meal before your appointment.
Make sure to take the following steps to speed up healing and keep your implant healthy:
Eat softer foods for the week following surgery | Eat your favorite soup, yogurt, or smoothie.
Take medication as prescribed | If prescribed medication, make sure to follow the instructions given.
Make a habit out of dental hygiene | Brushing your teeth twice a day and flossing at least once can keep your dental implants healthy.
If we tried to implement implants in someone with oral conditions, the dental implants likely wouldn't succeed. Dental implants can thrive in mouths without the following conditions:
Severe bone loss | Dental implants require a certain amount of bone marrow.
Gum disease | Untreated gum disease can cause your gums to reject the implant.
Cardiovascular diseases | Certain heart conditions can prevent the body from healing.
Waiting to Schedule Won't Bring Your Teeth Back
It can be painful and discouraging to not have the smile that you want. If you're struggling with a lack of confidence, proper nutrition, or difficulty speaking clearly due to missing teeth, try dental implants; they can change your life. Make an appointment today!
Book Online