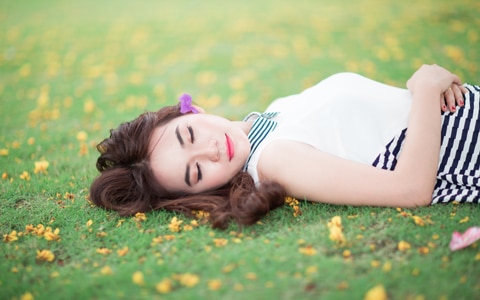 We understand that the thought of going to the dentist makes plenty of people a little nervous. It's a fact that people of all ages experience dental anxiety. If you're one of them, don't worry! At our office, we use sedation dentistry to ease the stress that people sometimes feel in the dental chair.
Types of Sedation Dentistry
Depending on your personal needs, we can offer you one of three different sedation dentistry options. Like everything in our office, if you have any questions about which option might be best for you, feel free to ask any of our knowledgeable team members!
Laughing Gas
Laughing gas is administered through a mask that goes over a patient's nose. Breathing in the gas makes it much easier for you to relax, and can quickly ease any dental anxiety you might be feeling.
Patients stay entirely conscious while using laughing gas. In fact, it's mild enough that you'll be able to drive yourself home after your procedure.
Oral Conscious
If you like the idea of staying conscious throughout your procedure but aren't interested in wearing the mask required for laughing gas, oral conscious is a great option.
We can offer you a pill to take shortly before your procedure which will help ease anxiety while allowing you to stay awake in the chair.
IV Sedation
If you have more extreme anxiety or have a history of being resistant to lighter sedation options, we can also provide IV sedation for you. With this treatment, a relaxing sedative is constantly administered throughout your appointment to put your body at ease.
You'll remain alert enough to still respond to your dentist, and we'll bring in a qualified nurse to make sure everything goes smoothly and to make adjustments to your anesthesia as needed.
We Want Your Family to Feel at Home with Smart Dental Care!
We work hard to make sure coming to our office is as relaxing as possible, particularly for people with dental anxiety. If you have any questions about our sedation methods or would like to schedule an appointment, contact us today!