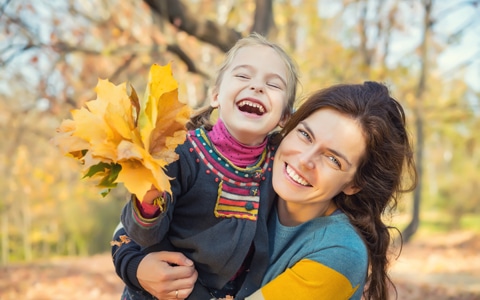 Do misshapen, discolored, or misaligned teeth have you feeling insecure? Do you shy away from smiling, laughing, talking, or showing your teeth because of dental imperfections? At Smart Dental Care, we can help you achieve a beautiful new smile with high-quality porcelain veneers.
Porcelain veneers make a meaningful difference for you and your smile. With durable, custom-fitted veneers, our skilled dentists can correct a variety of common cosmetic dental issues. You can have a brand new smile in just a couple of appointments!
To find out how veneers can enhance your smile, contact the professionals at Smart Dental Care to schedule a consultation.
Do You Struggle With Broken or Misshapen Teeth?
Whether you're embarrassed to show your teeth due to damage, imperfections, and discoloration, or you simply want to improve the look and feel of your smile, veneers provide a versatile, customized dental solution.
Many dental imperfections cause shame or embarrassment about your smile, including:
Cracked or chipped teeth.
Mild to moderately crooked teeth.
Gaps between teeth.
Discolored or stained teeth.
Even otherwise healthy teeth can be a source of considerable insecurity if you're not happy with the shape or size of your smile. Over time, teeth can become stained, worn down, weakened, damaged, or out of place.
Without a bright and uniform smile, it may be harder to have the courage to speak in public, smile in photographs, carry yourself with confidence at work, or laugh in social settings without worrying about judgment or unwanted attention.
Porcelain Veneers Can Dramatically Upgrade Your Smile
Our porcelain veneer treatments are the ideal solution to address a host of cosmetic dental issues. This quick corrective procedure improves more than just the way your smile looks. Our custom-made porcelain veneers can also give you a well-deserved confidence boost knowing your new smile is truly beautiful, sincerely healthy, and exactly unique to you.
A Brand New Smile With Dental Veneers
Custom porcelain veneers have several advantages, such as:
Creating a Bright, White Smile: Several foods, hygiene habits, and lifestyle choices can cause teeth to dull or become stained over time. Porcelain is a reliable, stain-resistant material that can cover existing discoloration and prevent future tooth stains. Your veneers will stay white for years!
Shaping Straight, Uniform Teeth: Small gaps, uneven teeth, and alignment irregularities are easily corrected with custom-made veneers. Treatment can be designed to create a more consistent, orderly set of teeth on both the top and bottom rows of your smile.
Using Complete, Natural-Looking Restorations: Teeth with noticeable cracks or defects can be restored through dental veneer treatments. Whether you have a single dental flaw or wa nt to restore a full row of teeth, our porcelain veneers are customized to look and feel as natural as your original teeth.
Producing Strong, Durable Results: Veneers cover weak or damaged teeth with a smooth, sturdy material that can create a stronger smile and prevent your natural teeth from additional wear and tear at the same time. This treatment not only improves the look of your smile but reinforces its functionality, too.
Supporting a Revived Sense of Self-Confidence: Porcelain veneers give you even more reasons to love what you see when you look in the mirror. A perfect set of teeth makes it easier to feel self-assured and show off your smile no matter where you are. That's a gift everyone deserves!
No matter your reasons for choosing porcelain veneers, Smart Dental Care's staff works hard to make sure each of our patients enjoys each of the many benefits of this cosmetic dental treatment.
Smart Dental Care: Porcelain Veneers by Passionate Staff
Choosing a professional, reliable dental practice is crucial when it comes to customized smile treatments. Smart Dental Care takes pride in our highly-skilled staff and friendly atmosphere. We strive to create a personal relationship with each of our patients to design truly personalized treatments that align with their unique dental goals.
Education and Experience
Our dentists Dr. Ashton and Dr. Nguyen lead an exceptional team of dental professionals that utilize up-to-date industry knowledge and patient-centered practices to provide cosmetic dental treatments that stand out above the rest. Each of our friendly and qualified staff members has plenty of experience working with patients from all walks of life.
Cutting-Edge Technology
Smart Dental Care combines the science of dentistry with the art of high-quality dental treatments. With state-of-the-art dental practices, we work with each of our patients to create treatment plans that will produce first-rate results. We utilize industry-leading methods and materials to give our patients outstanding service and exceptional results.
Take a Look at Some of Our Finest Work
The Benefits of Porcelain Dental Veneers
Several cosmetic dental problems can be corrected with dental veneers. Because they are individually contoured to your existing teeth, veneers allow you to customize your smile one tooth at a time.
While you have several cosmetic dentistry procedures to choose from when it comes to enhancing your smile, porcelain veneers are ideal for many patients who wish to dramatically upgrade their smile without multiple, extensive treatments.
What Makes Veneers an Ideal Solution?
Veneers have a natural tooth appearance. Made of thin porcelain sheets that are adhered to the front surface of your tooth, veneers are carefully created to look and feel like natural tooth enamel.
They can make teeth appear whiter. Porcelain veneer material can be tinted to improve the aesthetics of your smile, with most patients opting for a brighter, whiter shade than their natural teeth.
Your gums tolerate porcelain very well. Veneers are optimal for many patients who experience gum irritation, as they do not aggravate or disturb the soft tissues of your mouth.
Porcelain is a stain-resistant material. Veneers are crafted from non-porous porcelain and are then finished with a sealant to prevent stains or discoloration from forming on the surface.
Veneers do not require as much shaping as dental crowns. Though both treatments improve and restore your smile, veneers require less dental reduction to your natural teeth than crown treatments.
How Do Porcelain Veneers Work?
At Smart Dental Care, we take the time to craft a veneer treatment solution that will boost the health and appearance of your smile. Our staff designs your new smile according to your individual dental goals, making sure to attend to your unique smile needs.
When you choose a veneer treatment process with our practice, you can expect high-quality cosmetic dental care with professional, reliable methods.
Diagnosis and Treatment Planning
At your first consultation appointment, we perform a thorough examination to determine whether you're an ideal candidate for veneers. We take the time to discuss:
Your treatment timeline.
Your dental health history.
Any cosmetic issues to be corrected.
The scope of your veneer treatment plan.
The ideal veneer shape, size, and color for your smile.
The entire procedure occurs over two visits in our office. During this first appointment, you will have the option to move forward with dental veneer treatments and plan for your next visit.
Tooth Preparation
Next, our dentists prepare your teeth by smoothing down a thin layer of enamel from the surface of each target tooth to prevent a bulky appearance and create a stronger bond with the veneer adhesive. We will provide a local anesthetic to keep you comfortable during this part of the procedure.
Veneer Bonding
After your teeth have been prepared, your customized and prepared veneers are placed one by one on the front surface of each tooth. Our dentists use a powerful bonding agent to secure the thin shells to your teeth. This ensures a long-lasting, firm application that won't budge after the procedure is complete.
Aftercare and Maintenance
Your new veneers will allow you to eat, speak and smile normally after you leave our office. You may experience some discomfort and sensitivity as you adjust to your new smile, but any potential irritation is typically short-lived.
Veneers do not require any unusual or special care to maintain, though it is important to practice good dental hygiene habits and avoid biting down on dense materials to give your veneers a full and long-lasting life.
Common Questions About Veneers
Am I an Ideal Candidate for Veneers?
Excellent candidates for our porcelain veneer treatments include patients with:
Chips.
Cracks.
Tooth stains.
Broken teeth.
Gaps between teeth.
Mild orthodontic issues.
Because this procedure is primarily cosmetic, veneers are popular among patients who wish to correct the aesthetics of their smile.
Smart Dental Care places the health and well-being of each of our patients first and foremost. We evaluate each patient's dental health history before recommending veneers. If you experience any dental health issues, we are happy to recommend a variety of restorative and cosmetic treatments to heal and enhance your smile.
Do Veneers Have a Downside?
Porcelain veneers are an incredible, versatile way to transform the entire look and feel of your smile. However, this treatment may not be ideal for people with:
Intense tooth sensitivity.
Vulnerability to tooth grinding.
Any missing or knocked out teeth.
Significant dental health concerns.
Increased lifestyle risk of tooth cracks or chips.
Apprehension about irreversible dental enhancements.
If veneers are not the right treatment for you, our professionals will recommend alternative procedures and solutions to help you achieve your smile goals.
How Long Do Veneers Last?
The lifespan of your veneers will depend on several factors, including how well you care for them, the quality of the veneer material, any bruxism or other dental conditions, and the well-being of your oral health over time. Our practice uses high-quality materials and advanced techniques to ensure your veneers will remain healthy and strong for years.
Veneers can last well over a decade with proper maintenance. Should they become chipped, damaged or compromised, the experienced staff at Smart Dental Care can work quickly to re-bond the existing piece to your tooth or replace any damaged veneers.
Do Veneers Require Special Care or Maintenance?
One of the many benefits of porcelain veneers is that they can be maintained through regular dental hygiene practices and do not require any special tools or solutions to keep them in great shape. To make the most of your veneers, be sure to:
Wear a mouthguard during high-impact activities.
Brush regularly with high-quality toothpaste.
Floss between teeth, especially after meals.
Prevent tooth grinding and clenching.
Avoid biting hard or dense materials.
Visit our office regularly for cleanings.
So long as you practice good dental care, you can extend the durability of your veneers. Avoid using them to open packages, schedule regular dental cleanings, and remain cautious and gentle with them. The better you protect and maintain your veneers with preventive care, the longer you will enjoy them.
How Much Do Dental Veneers Cost?
Each of our porcelain veneer procedures is tailored to the individual patient. During your initial consultation, we will evaluate the extensiveness of your treatment and calculate a basic pricing structure for the procedure.
The total cost of your treatment will depend on:
The number of veneers.
Any required dental work.
The condition of your teeth.
The scope of tooth preparation.
Insurance or healthcare coverage.
Smart Dental Care believes that everyone should enjoy the benefits of a beautiful smile. We make sure to go over all the payment options available to you at your consultation so you remain informed and aware of any involved costs.
We accept a variety of payment options, including cash, check, Visa, MasterCard, American Express, and Discover Card. We also offer financing with the CareCredit Healthcare Card so patients can make convenient monthly payments over time without annual fees.
Discover the Smart Way to Get a Brand New Smile
Ask us about veneers at Smart Dental Care!
Porcelain veneers are a simple yet powerful way to give your smile a complete makeover. Smart Dental Care's advanced veneer treatments are crafted to last as long as possible. This safe, comfortable, and reliable procedure can dramatically revamp your smile tooth by tooth, so you can finally enjoy the straight, white and dazzling smile you've always wanted.
Our dental team has years of experience and training to give each of our patients the smile of their dreams. To discover whether porcelain veneers are right for you, contact Smart Dental Care today for a consultation.