Smart Academy of Dental Assisting
A Flexible, Lifetime Career in Just 10 Weeks!
All Classes In Person at a Working Dental Office
Se Habla Español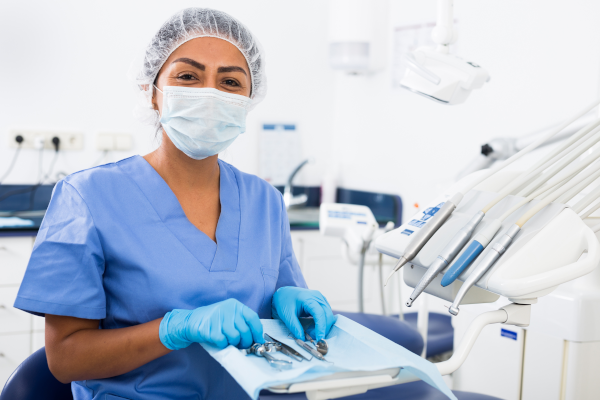 See If You're a Good Fit For Dental Assisting
Contact us to personally speak to one of our instructors about what a dental assistant does and what you'll be learning in our program.
Pay in full to receive $500 off tuition.*
Contact An Instructor Form
Why Becoming a Dental Assistant is the Smart Move:
Great return on a small education investment
Work flexible hours
Always be in demand with a valuable certification
Work in a professional environment
Develop a career where you can help change lives
Gain valuable exposure to other opportunities in the dental industry
Five Reasons To Enroll With Smart Academy
1
Dental Assistant
Start working as a dental assistant after a short 10-week program.
2
Training Sessions
Friendly and patient hands-on training
3
Affordable Pricing and Payment Plans
Reduced tuition because training is done in the dental practice, not a separate facility.
4
Program Benefits
Resume writing and employment assistance included.
5
High-Tech
Experience working with up-to-date technology like x-rays and dental crown mills!
Have Any Questions?
Who Is a Good Fit for Dental Assisting?
ADVANCEMENT:
Those looking for a perfect way to step forward in life without committing the time and money needed for a university degree.
OPPORTUNITY:
Someone who wants a valuable professional skill set that is high in demand and offers job security. Dental assistants are always needed.
FLEXIBILITY:
It's a great fitting career for someone looking to help supplement the household income with the flexibility of not having to work full time.
Start Your New Career!
Classes are filling up fast, don't delay!
Small class sizes give the training experience a personal touch.
Receive expert training from current dental assistants.
Custom whitening trays and scrubs included in tuition.
Seats are limited because the classes are held at an actual dental practice, and we're only taking the best!
Convenient class schedules to fit your availability.
Monday & Tuesday, 6-9pm
Thursday 6-8pm
Hurry fast because the next semester starts soon!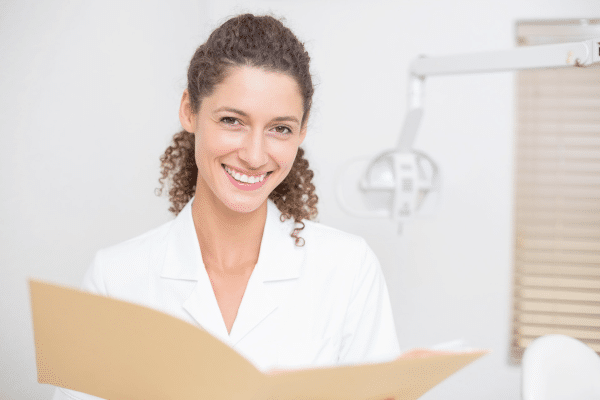 Our Classes
Smart Academy of Dental Assisting offers a highly proficient and hands-on dental assistant school. Upon successful completion of our 10-week program, students will be skilled in all dental assisting duties, such as:
Basic chairside assisting techniques.
Practice identifying and utilizing instruments.
How to process digital dental radiographs.
Using technology such as CEREC crowns.
The basics of oral and maxillofacial surgery.
In-class CPR training
And more!
Graduates of our program will have earned the following:
Dental Assisting certification
X-ray Tech certification
CPR certification
Sign up for our classes today and become one of the many graduates that have led successful careers after training with Smart Academy of Dental Assisting!