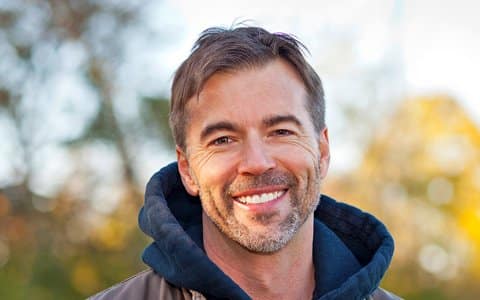 Dental imperfections often feel embarrassing or uncomfortable. It can feel difficult to smile confidently around other people if you have teeth that are damaged in the following ways:
Chipped.
Broken.
Discolored.
Uneven.
Fortunately, cosmetic dental procedures can restore your smile, so you can talk, laugh, and eat with self-assurance no matter where you are.
Dental bonding is a cosmetic procedure that improves the appearance of your smile through a durable composite resin to reshape and restore your teeth. This simple and convenient treatment can drastically improve the look of your smile without lengthy, complex, or expensive treatments.
Wondering if dental bonding is right for you? Consider the many benefits of this popular cosmetic dental procedure.
1. Non-Invasive
Unlike some other cosmetic treatments, dental bonding does not require any additional preparatory procedures or lengthy treatment plans. Dental bonding can repair damaged teeth without extensive measures or major adjustments to your existing teeth.
The dental bonding process is relatively simple and involves shaping a durable composite resin material over your existing tooth and bonding it with a permanent adhesive. Patients who undergo bonding treatments can enjoy a restored, uniform smile, all without complicated dental intervention.
Dental bonding can be a less stressful cosmetic dental option for many patients, too. With this procedure, there is no anesthesia or dental preparation involved, which means fewer steps in the treatment and a much shorter time in the dentist's chair. This non-invasive procedure produces exceptional results, and without any dental pain or discomfort.
2. Affordable
Patients with dental damage or discoloration often avoid cosmetic dental treatments due to the assumed cost of restorative procedures. Fortunately, thanks to the relative simplicity of dental bonding, a bright, uniform smile is possible without breaking the bank.
Dental bonding provides a way to restore your smile at a price point that fits more budgets than many other cosmetic dental treatments. While the total cost of your treatment will depend on how many teeth undergo restoration, bonding treatments are some of the most affordable cosmetic procedures, making it possible for any patient to heal and restore their smile.
3. Quick and Efficient
Cosmetic dental treatments sometimes require lab preparation or pre-treatment procedures to get your smile ready for restoration. Bonding, on the other hand, requires no additional procedures and can be completed in just one appointment. The process takes as little as 30-60 minutes for each tooth, with durable, safe restorations that can transform your smile in a single afternoon.
Dental bonding also does not require post-treatment or follow-up appointments. You will need to watch what you eat and drink immediately following the procedure, but once the bond has set, you can go about your life normally:
Eating the foods you like.
Brushing and flossing your teeth twice a day.
Showing off your beautiful new smile.
4. Natural-Looking
Worried about how cosmetic dental restorations might look next to your natural teeth? At Smart Dental Care, our composite resin is created to match the color of your existing teeth, so no one will know it isn't your natural smile. Because the material is also incredibly durable, you can talk and chew without worrying the restoration will break or fall out.
Many patients choose dental bonding to fill in gaps between their teeth, improve the hue of their enamel or reshape their smile. The tooth-colored composite resin will look natural in your smile whether you have one tooth restored or several at a time. You can walk out of your treatment with a beautiful, healthy smile without any signs that you've just had a cosmetic dental treatment.
Dental Bonding Available In Holladay
Smart Dental Care offers a variety of cosmetic dental procedures, including the popular dental bonding process. To discover if you're an ideal candidate for dental bonding, call us today to schedule a consultation.